MailChimp Webhook
Introduction
If you want to provide a coupon to a user when he subscribes to a MailChimp mailing list you can automatically do this by connecting MailChimp with this platform through a Webhook.
Setup
After you have created a new coupon in the landing page section, setup a new Webhook in MailChimp with this URL:
https://white.qrd.by/api/mailchimp/voucher?secretapikey=8f91d0ede57e3d2d3105c4ac1821cf13&id=pizza-voucher
In MailChimp click on Lists, then on Settings and select Webhooks. When creating a new Webhook enter the URL from above like shown in the screenshot below and check the boxes "subscribes", "by a subscriber", "by account admin" and "via the API".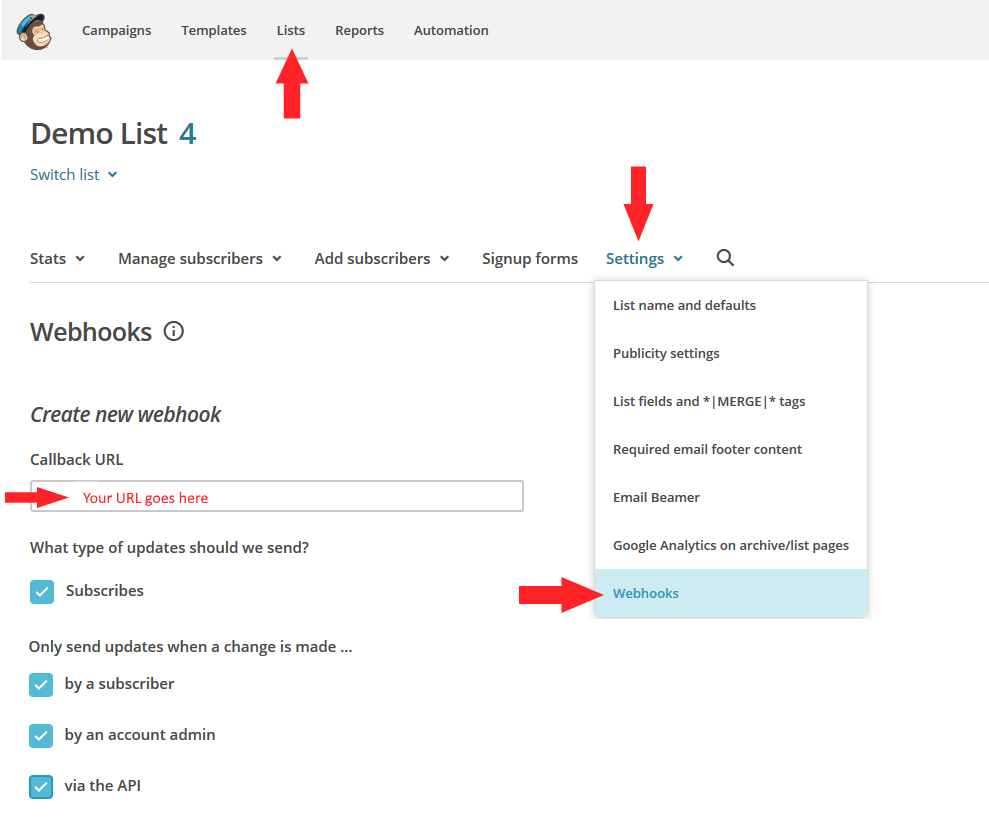 This URL will be called from MailChimp when a new user subscribes.
Issuing Vouchers
After a new user confirms his subscription in MailChimp he will receive a mail with a link to the voucher:

Note: There is no limit for MailChimp users. No matter how many users subscribe to your MailChimp list, everyone will get a voucher. However, if you use double-opt-in in Mailchimp every subscriber must confirm that he signed up for your list, by clicking the subscribe-link in the confirmation mail send by Mailchimp.
One voucher per E-Mail
Also note only one voucher will be sent to one unique mail address. So if you subscribe with the same mail address twice to the same coupon, no repeated voucher will be sent.
However, a mail address may be subscribed to different coupons.